Haw Wood Farm Facilities
Our luxurious and stylish washroooms are all situated in our main facilities block just off the patio area at Haw Wood Farm. 
A major reburbishment project has taken place during 2022 and we hope you agree that our Platinum Award winning bathrooms are now even better than before!
All the shower and toilet rooms are fitted with underfloor heating for the cooler evenings and winter months and are equiped with hand driers,
hair dryers and full length mirrors for your convenience.

The hot water and the heating is provided by our own biomass boiler that uses locally sourced woodchips.
Our beautifuly designed facilities building not only houses the main spacious toilet and shower rooms but also three family/private bathrooms with baby change units and an accessible Shower room.
We are proud to say that our impressive shower block receives daily compliments on its quality, design and cleanliness.
 Family Rooms 
The three self contained rooms on the front of the building make ideal familiy bathrooms as they each have a shower, toilet, sink, baby change unit and plenty of space to get young people dressed!
These are also the rooms we use during the winter to conserve electricity when it is quieter onsite and we close the main block.

They also make an excellent choice for those who do not identify as male or female.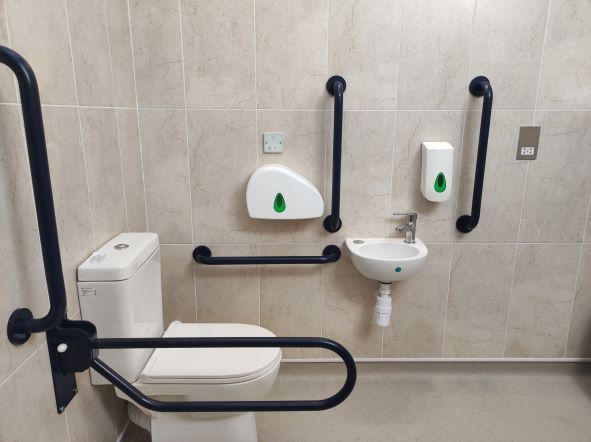 Accessible facilities
The accessible Shower room on the front of the building is fully equipped to suit a wheelchair user. 
The shower chair, handheld shower, grab rails, and large circluation area is designed to make showering at Haw Wood Farm a comfortable experience.
A radar key is required to enter this bathroom. If you would like to borrow one for the duration of your stay please ask a member of staff.
As well as everything you may expect to find, this room also has a baby change unit and a baby bath.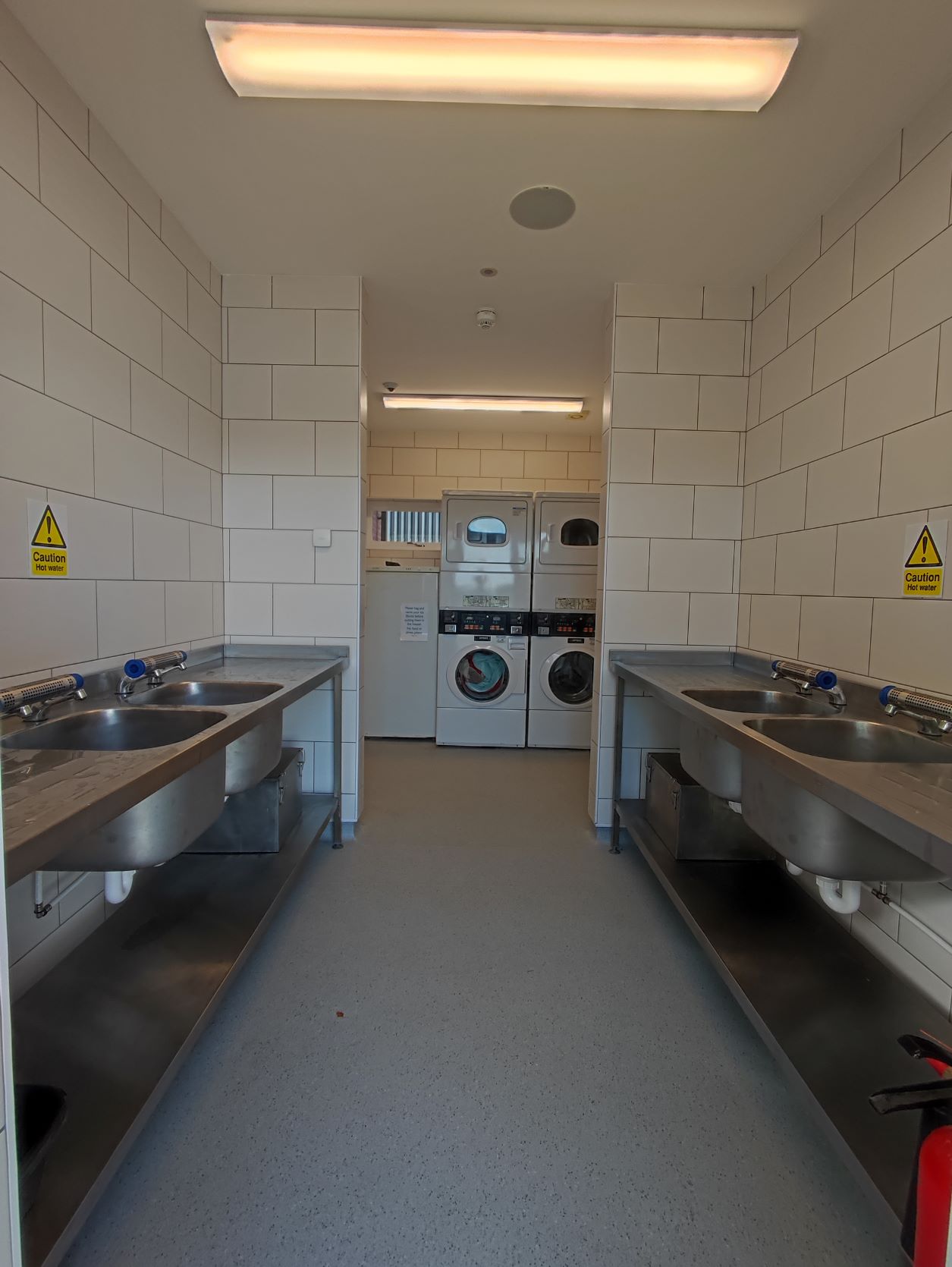 Washing Up and Laundry
Also located in the main facilities building is the Wash up and Laundry which contains four large sinks for washing up, a freezer for ice blocks and washing machines and tumble driers - so you can pack lighter and stay longer!
Tokens for the machines and detergent can be purchased from the shop.
Free WiFi is available on the patio and around the facilities block.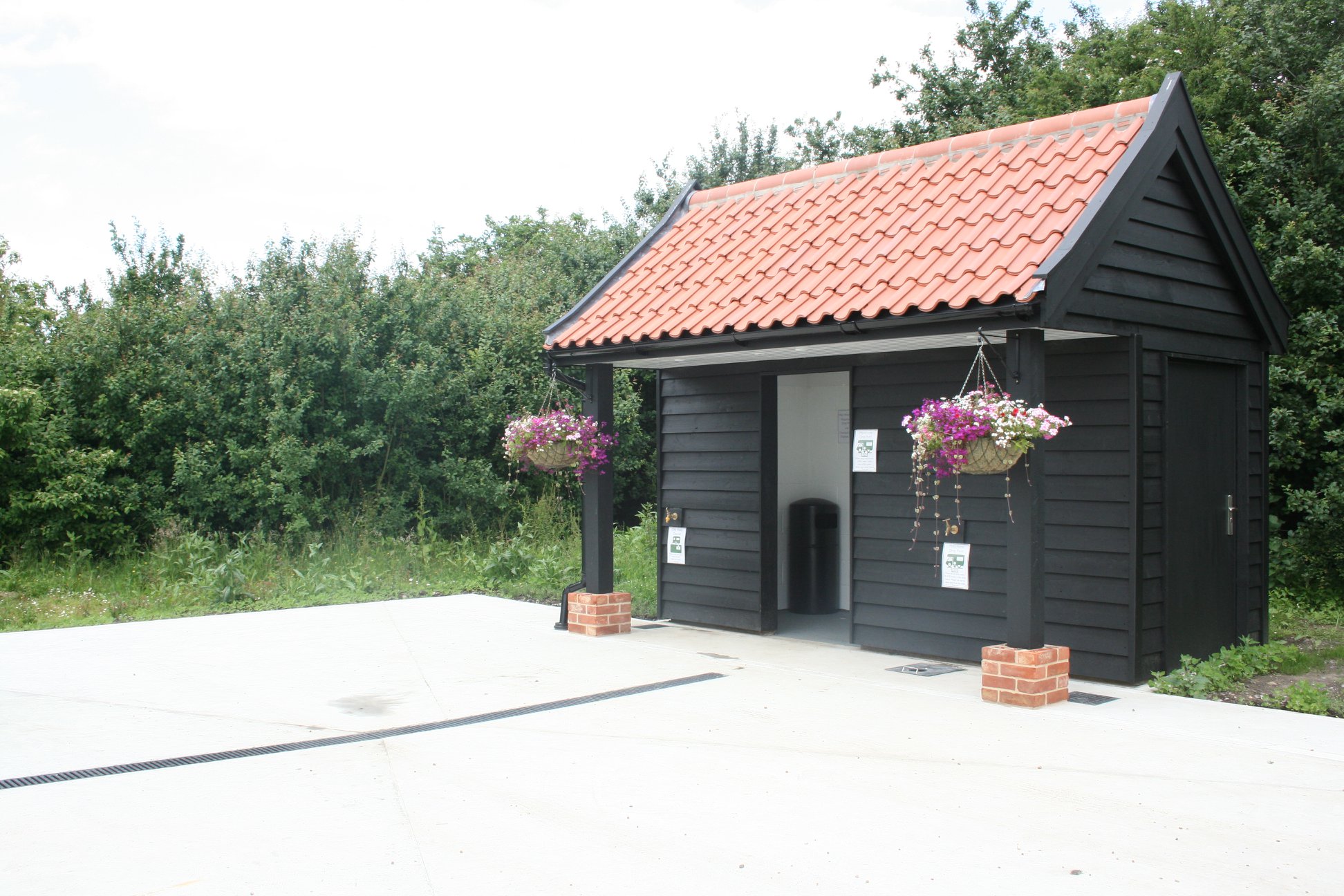 Chemical waste disposal and Motorhome service point
Our modern and well appointed Motorhome sevice point and Chemical waste disposal can be found at the west side of the site.
We hope it has everything you need to make emptying, cleaning and refilling your motorhome as convenient as possible.

The caravan waste disposal is housed in our all weather hut with a flushable disposal point and hand washing facilities.